Conversions and Extensions
Loft Conversion – Extensions – Flats / Office above Garages – Development of  Outbuildings
We all need space, as families grow and guests arrive. Our portfolio includes:
1, 2 and 3 Bedroom Annexe
Duplex Flat within a House
Kitchen / Family Room
Bedroom
Bathroom
Guest Room
Home Office
Play Area
Homeworking / Student Space
Craft Area
Gym or Studio
Conversion of Outbuildings
New Builds:
Flat/Office above Garage
Home Office
Garden Room
Extension
Fitness suite
Games room
Period and Heritage Buildings
Listening to what you and your family would like to achieve and working with you we will look to create new living space within the original building and available land, making use of loft space, converting outbuildings or sympathetically extending, the addition of a garden room or home office.
Following initial conversations we will view the building, this will enable us to review the possible options available.
It may be as simple as the removal or creation of a wall to offer a new workable space or this cellar conversion to an office: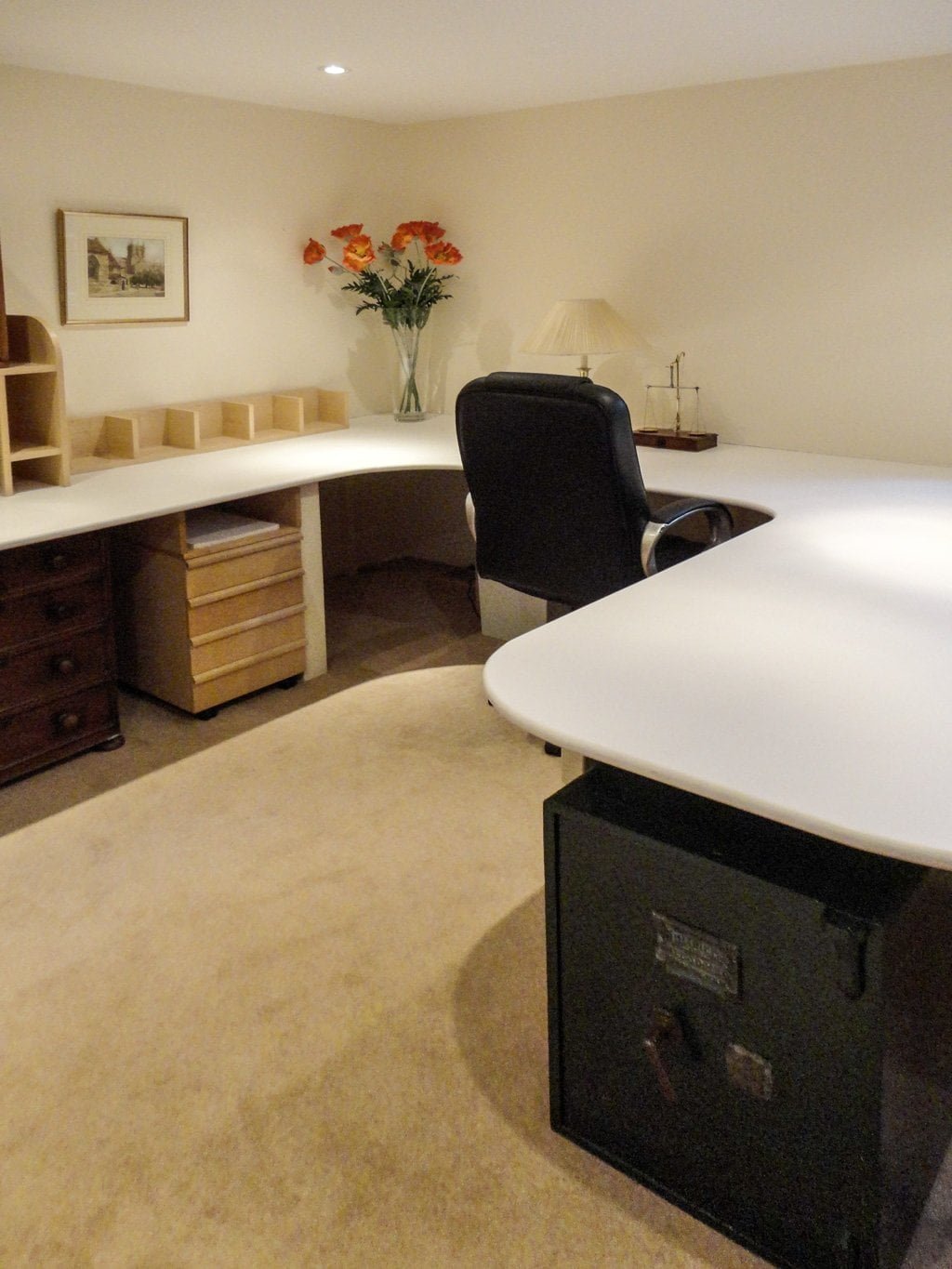 However, as planning permission/building regulations may apply for more in-depth works we will talk through the requirements and stages to be expected.
Project managing and co-ordinateing cross-industry teams, working cohesively with our own craftsmen you can be assured of both reliable and tidy teams on site. Our teams also work to minimise disruption to you and your home.
Listed Buildings
Our portfolio of creative new living spaces within Listed Buildings has included the conversion of outbuildings, the addition of sympathetic extensions, new build garages with living space above, timber-framed office, remodelling to create bathrooms and larger bedroom space, remodelling of kitchen/family areas.
As with a Period building, conversations and meetings to assess the possible options are important first stages. If the fabric of the building is to be amended an LBC will normally be required. However, it is good to remember that "an LBC Listing is not a preservation order, preventing change. It does not freeze a building in time, it simply means that listed building consent must be applied for in order to make any changes to that building which might affect its special interest." Historic England. It is therefore wise to allow a 3 to 6 month period prior to planned works commencing.
Past creative living spaces within Listed Buildings have included the conversion of outbuildings, addition of sympathetic extensions, conversion of cellars, new build garage with living space above, timber-framed office, new bedroom and bathroom areas.
Related Showcase
Curated image galleries by category
Extensions and Conversions